receive free samples of miroil frypowder AND PUT IT TO THE TEST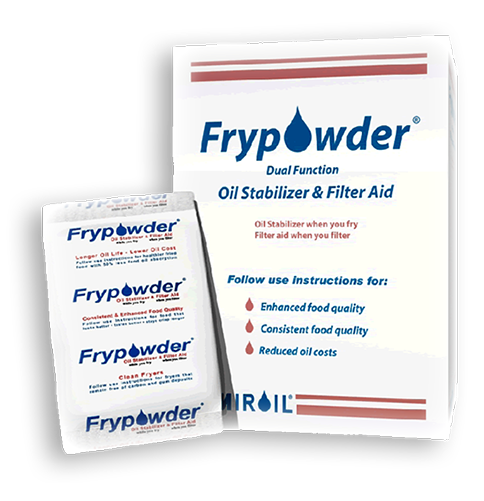 We are sending out FREE MirOil FryPowder samples so you can experience this leading fry oil stabilizer and filter aid for yourself. There's no catch! Simply fill in your details below to get a coupon code to order your free samples, delivered to your door for free. Keep your fry oil in peak condition for oil savings from 25% to 40%.
Miracles for oil, Made in USA since 1973.
LEAVE US YOUR DETAILS BELOW TO GET YOUR SAMPLES
How to use MirOil FryPowder
FryPowder is an amazing two-in-one product that helps extent the life of your deep fryer oil. Businesses that use FryPowder in their commercial deep fryers enjoy oil savings between 35% and 50%, just by adding an easy-to-use sachet of powder to their oil before each frying session. FryPowder extends the life of cooking oil by replacing the antioxidants which are naturally broken down during the deep-frying process. Replacing these antioxidants not only extends the life of your oil, but it also makes food taste better, smell better, and look better.  
FryPowder is also an effective filter aid. Unlike other filter aids, FryPowder works constantly while you're frying, constantly preventing unhealthy breakdown reactions from occurring. This makes the oil filtration process much easier because those thick gummy deposits that we all dread having to clean simply don't even form in the first place.
FryPowder's results have been proven effective and safe for over 20 years, and just in case you need that extra peace of mind, also know that it's fully approved by the USDA Food and Drug Authority.
How to use MirOil FryPowder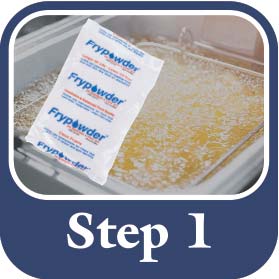 Turn the fryer on and sprinkle FryPowder into oil before you start frying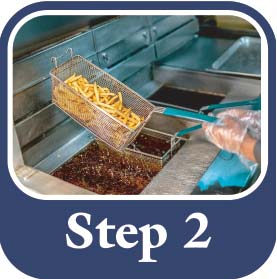 Let the MirOil Frypowder get to work while you are frying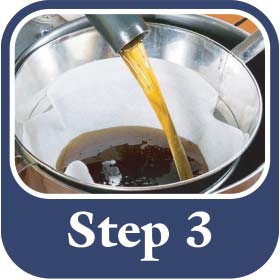 It is recommended to filter your fryer oil once per day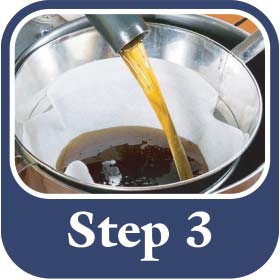 Extend your oil lifespan and enjoy better tasting food