Stera-Sheen
Specialty Cleaners & Sanitizers
for Foodservice
PROTECT YOUR ASSETS AND PROMOTE FOOD SAFETY
Purdy Products, manufacturers of the Stera-Sheen range of products, focus on manufacturing only high quality cleaners and sanitizers. Stera-Sheen Green Label is the industry-leading product for sanitizing and cleaning ice cream machines. Other products include the Stera-Sheen Red Label fryer and filter cleaner, Sani-Tea tea brewer sanitizer, Urn Clean all-purpose brewing equipment cleaner and more.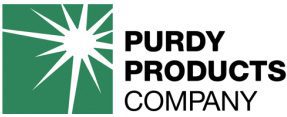 SHOP THE RANGE
With our range of specialized Stera-Sheen products, we at Purdy Products consider ourselves solution providers
committed to helping the foodservice operators protect their equipment and promote food safety.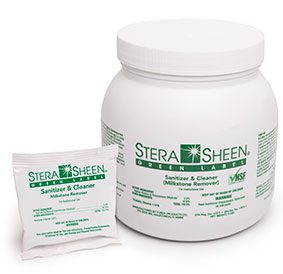 STERA-SHEEN GREEN LABEL CLEANER AND SANITIZER
A specialised milkstone remover sanitizer and cleaner for food service equipment including but not limited to: soft serve and shake machines, ice cream and smoothie blenders, beverage dispensers, ice machines, all food contact surfaces and more. Buy now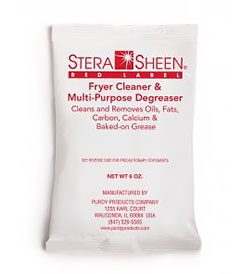 STERA-SHEEN RED LABEL MULTI-PURPOSE DEGREASER
A non-caustic and powerful chemical fryer cleaner and multi-purpose degreaser engineered to successfully and quickly clean greasy and oily surfaces. Removes oils, carbon build-up, rust, fats, calcium build-ups, burned on grease and more. Buy now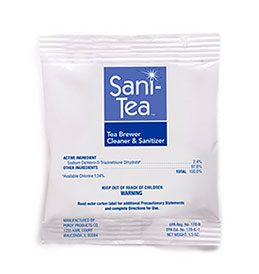 SANI-TEA TEA BREWING EQUIPMENT SANITIZER
A specialised tea brewer and dispenser cleaner and sanitizer designed to clean and sanitize tea brewers, tea / coffee dispensers and nozzles, brew baskets, frothing wands and components, milk lines, pitchers and reservoirs. Buy now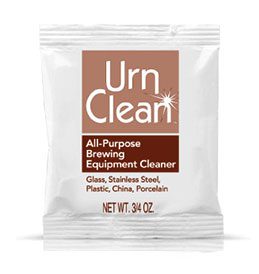 URN-CLEAN BREWING EQUIPMENT CLEANER
A highly effective and all-purpose brewing equipment cleaner specially designed to easily and quickly clean and protect urns, percolators, air pots, teapots, permanent filters, carafes, thermos, pitchers, automatic drips, mugs and more. Buy now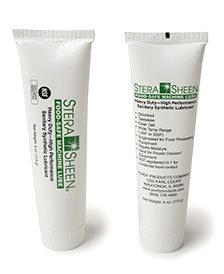 HEAVY DUTY FOOD SAFE SYNTHETIC MACHINE LUBE
An NSF listed heavy duty, sanitary and synthetic lubricant that allows for extended lubrication intervals with high load bearing capabilities. Lasts longer than petroleum-based lubes and promotes max performance while being tasteless colorless. Buy now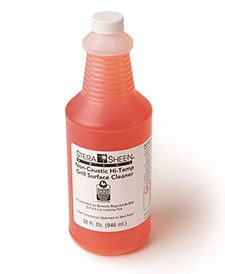 STERA-SHEEN NON-CAUSTIC GRILL SURFACE CLEANER
A high temperature grill surface cleaner designed for ease of use - safely cleaning hot grill surfaces quickly and effectively without cooling down. Safe for incidental food contact, non-fuming and non-scented, this is a powerful and time saving product! Buy now