When you stumble upon a miracle product, you just have to share the good news with as many people as possible. Well, have we got news for you! We swear by Sheila Shine for cleaning and polishing just about anything. Not only is it a powerful stainless steel cleaner, it can be used as an all-purpose kitchen cleaner, aluminum cleaner and chrome protector.
Having one product that can clean and polish almost every metal surface is incredibly cost-effective because you only need to buy one product. Say goodbye to overstocked cleaning closets full of different cleaners that are only usable on one type of surface! From your kitchen to your office, your car and even your boat or plane, Sheila Shine does it all.
Order your Sheila Shine products online at The FryOilSaver Company and get FREE shipping anywhere in the U.S.
Clean Your Stainless Steel Kitchen From Top to Bottom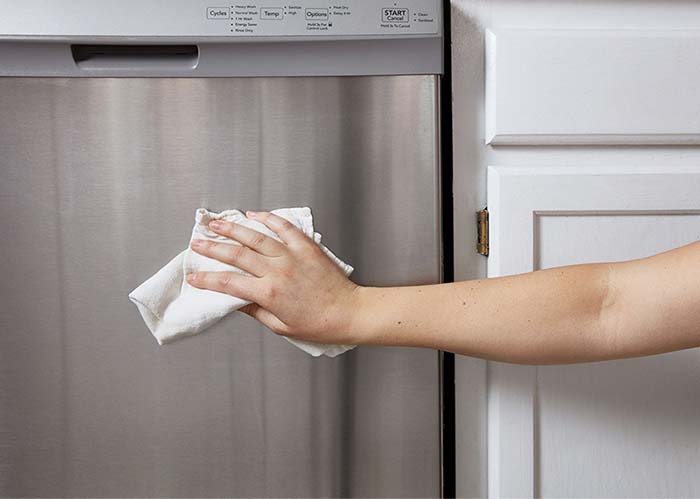 Cleaning a stainless steel kitchen and keeping a stainless steel kitchen sparkling clean are two very different things. Stainless steel has long been a favorite in commercial kitchens, and more recently in everyday home kitchens, thanks to its durability.
Even though the name says it's stainless, this type of steel can still become dull, dirty and discolored. Sheila Shine is an industrial stainless steel cleaner that takes the hard work out of keeping your commercial or home kitchen looking brand new.
Stainless steel appliances are cleaned and polished just as easily. All you need to do is apply a small amount of Sheila Shine to a clean, dry cloth to your stainless steel appliances, cabinetry or handles and remove the excess. No rubbing or polishing needed!
Industrial-Strength Cleaner for All Your Metal Surfaces and Parts
This industrial cleaner isn't just for kitchens. It can be used on pretty much any metal surface, part or trim. Use Sheila Shine to clean and polish hubcaps, fenders and chrome on cars, motorbikes and trucks – it's even safe to use on fiberglass and woodwork. If you prefer sailing to driving, Sheila Shine is also perfect for all aluminum, chrome and brightwork on your boat.

Sheila Shine is simply the best stainless steel polish we've ever found! Stainless steel sinks, aluminum gutters, kitchen hoods, elevators, escalators, water fountains, furniture, railings, and fans don't stand a chance against Sheila Shine.
Buy online with FREE shipping anywhere in the USA